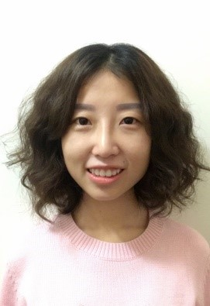 Min Lin
- PhD -
Location: Carré 4.326
Phone Number:
E-mail Address: m.lin@utwente.nl
---
Min Lin was born in Sichuan, China on May 7th 1991. She obtained her Bachelor degree in Pharmaceutical Sciences at Southwest University of China in 2014. For her bachelor project, she studied in synthesis metal-organic framework for detection of small biomolecules. At the same year, she pursued her master in Pharmaceutical analysis and focused on preparing quantum dots and noble metal nanoparticles. She finished her master thesis entitled "Synthesis heteroatom doped carbon quantum dots for sensing and bioimaging" in Southwest University under the supervision of Prof. Chengzhi Huang.
Since October 2017, Min started her PhD in the Biomolecular Nanotechnology group under the supervision of Dr.Ir. Jos Paulusse. She will focus on silicon nanoparticles and MRI imaging.
---
Currently there is no information available about Min Lin's publications.